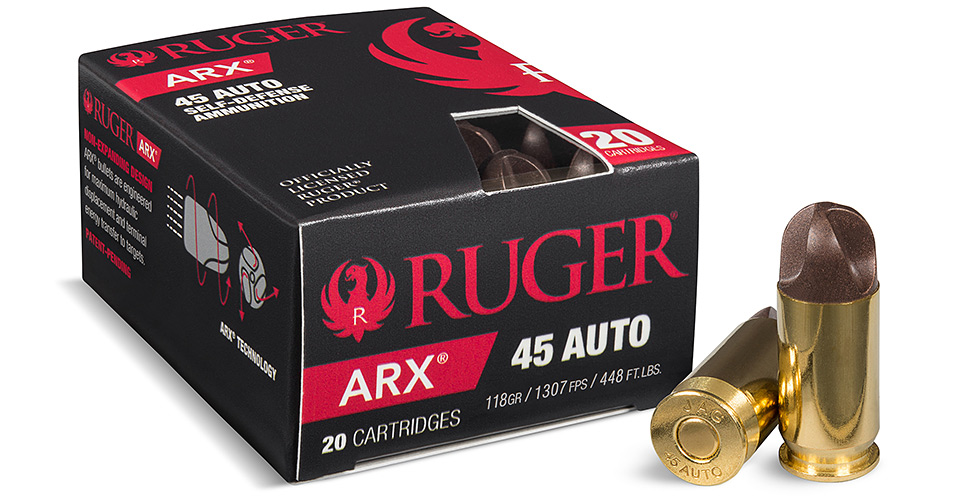 PolyCase Introduces Ruger Ammunition - The Next Generation of Premium Self-Defense Technology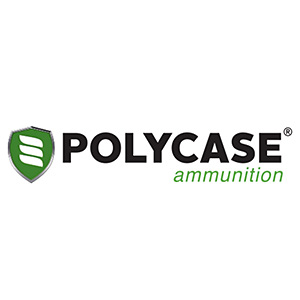 Sturm, Ruger & Company, Inc. (NYSE: RGR) and PolyCase Ammunition® are pleased to introduce the Ruger® ARX® line of ammunition. This new ammunition is designed and produced by PolyCase under license from Ruger and incorporates PolyCase's revolutionary ARX bullet technology.

"We were impressed by the innovations PolyCase has developed and incorporated into the ARX bullet technology," explained Mike Fifer, Ruger CEO. "Ruger prides itself on being an industry leader in innovation, so matching up the Ruger brand with cutting-edge PolyCase bullet technology seemed a perfect fit," he concluded.

From the research and development laboratory of PolyCase Ammunition, through Ruger's extensive testing, the flagship ARX projectile has established itself as the next generation of highly effective self-defense ammunition. Achieved through advanced design and materials science, the unique bullet profile transfers maximum energy to the target from a fluid dynamic effect. By design, the non-expanding Ruger ARX exploits the bullet's velocity to redirect energy laterally via flutes in the bullet ogive. This effect results in stopping power and terminal performance that rivals that of many expanding handgun bullets.

The design of the Ruger ARX allows it to feed like a round nose yet still transfer energy to targets effectively over a wide range of bullet velocities. The ARX penetrates many barriers without deformation, and penetrates through clothing without clogging and degrading terminal performance.

The Ruger ARX ammunition utilizes injected molded copper/polymer matrix projectiles. Unlike traditional bullets, this unique material can be molded into complex shapes like the ARX bullet configuration. These lightweight bullets are launched at high velocities and achieve very high energy levels, but at nominal or even reduced recoil levels and reduce the loaded weight of firearms and spare magazines. The copper/polymer bullets fragment upon striking solid backstops, making them ideal for use in indoor ranges.

"PolyCase Ammunition is honored to be selected by Ruger as a licensee and is pleased to introduce Ruger-branded ammunition to the commercial sporting market," said Paul Lemke, CEO and Founder of PolyCase Ammunition. "Ruger is a forward-thinking company that has been a model of corporate responsibility for over 60 years. These traits, combined with Ruger's strength as the leading American manufacturer of firearms, is why PolyCase decided to pursue a licensing arrangement with Ruger. We are excited that Ruger shares our vision for this technology and look forward to providing highly effective, innovative ammunition technologies to the defensive and commercial sporting markets for years to come," Lemke concluded.

For more information about Ruger-branded ARX Ammunition, visit Ruger.com/Ammo.

To learn more about the extensive line of award-winning Ruger firearms, visit Ruger.com or Facebook.com/Ruger To find accessories for Ruger firearms, visit ShopRuger.com or your local independent retailer of Ruger firearms.