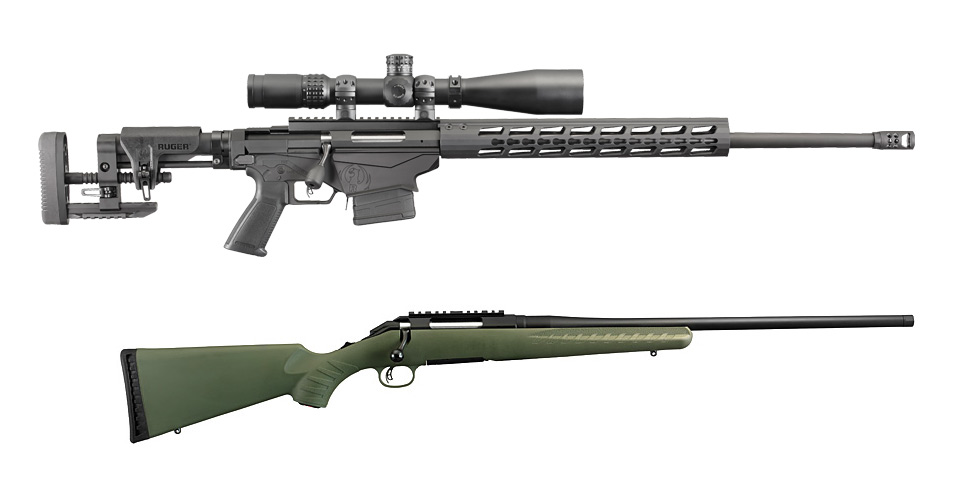 Ruger Announces New Rifles Chambered in 6mm Creedmoor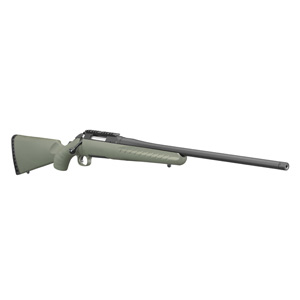 Sturm, Ruger & Company, Inc. (NYSE-RGR) is proud to announce the introduction of two rifles chambered in 6mm Creedmoor: the popular Ruger Precision Rifle® and the full-featured Ruger American Rifle® Predator.

The Ruger Precision Rifle, purpose-built for long-range precision shooting, is the perfect match for the 6mm Creedmoor cartridge. A relative newcomer to the market, the Ruger Precision Rifle has quickly become a standard in the long-range shooting sports. It is highly sought after for its combination of an accuracy-enhancing in-line recoil path, easy configurability with AR-style components, cold-hammer forged 5R-rifled barrel, adjustable trigger, and modest cost. The Ruger Precision Rifle chambered in 6mm Creedmoor with a 1:7.7" twist and 24" barrel provides long-range shooters with cutting edge technology in both rifle and cartridge.

The Ruger American Rifle Predator is now also available in 6mm Creedmoor. The 100% American-made Ruger American Rifle has set new standards of performance among full-featured, bolt-action rifles. The Ruger American Rifle Predator features a moss green synthetic stock, a heavier tapered, free-floated, threaded barrel and a factory-installed one-piece aluminum scope rail. Originally designed as a longer-range hunting rifle, the Predator has proven itself in long-range target shooting as well. In this new chambering, with a 1:7.7" twist and 22" barrel, the Ruger American Rifle Predator in 6mm Creedmoor offers a cost-effective option for those interested in seeing how far they can stretch out what has become one of America's favorite hunting rifles.

"The 6mm Creedmoor found its start in precision rifle matches offering the perfect blend of accuracy, flat trajectory and mild recoil where shooters can call their own hits," says Neal Emery, Hornady Communications Manager. "It is built from the ground up for long, heavy-for-caliber bullets and it has already proven itself in the precision rifle match world. What the 6mm Creedmoor does better than other 6mm cartridges is win matches," Emery concluded.

"The marriage of the flat-shooting Hornady 6mm Creedmoor cartridge and Ruger Precision Rifle combines industry-leading design and world-class manufacturing to produce a high-performance package that gives competitors every advantage," noted Mark Gurney, Ruger Director of Product Management. "The Ruger American Rifle is another great option to put the new 6mm Creedmoor to the test. This cartridge offers shooters lower recoil than the popular 6.5 Creedmoor and longer barrel life than the 243 Winchester. It is a win-win for serious long-range competitors," he added.

For more information on the Ruger Precision Rifle and Ruger American Rifle in 6mm Creedmoor or to learn more about the extensive line of award-winning Ruger firearms, visit Ruger.com or Facebook.com/Ruger. To find accessories for these new rifles or other Ruger firearms, visit ShopRuger.com or your local independent retailer of Ruger firearms.