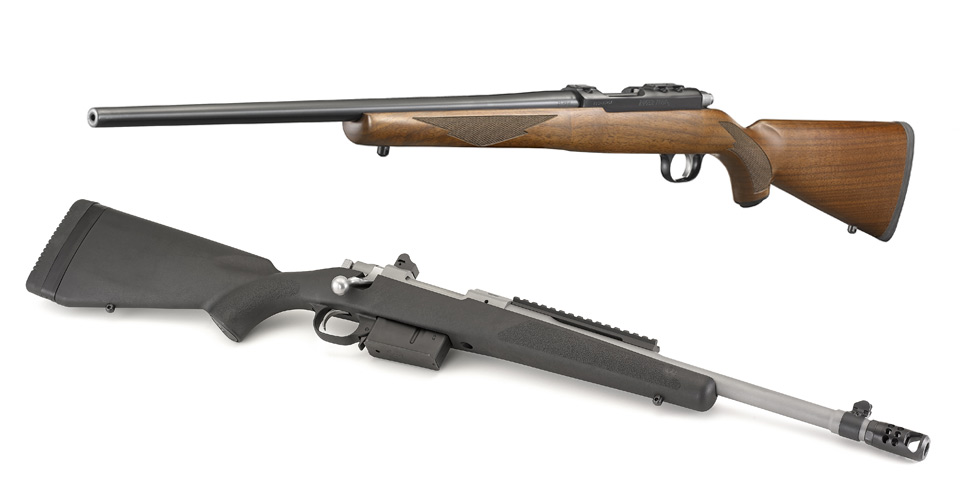 Ruger Introduces New Scout Rifle and 77/17 Configurations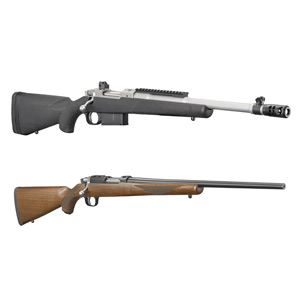 Sturm, Ruger & Company, Inc. (NYSE-RGR) is excited to introduce two new model configurations: the Ruger® Scout Rifle chambered in .450 Bushmaster, and the Ruger 77/17® chambered in .17 WSM.

A frequent request from hunters, the Scout Rifle chambered in .450 Bushmaster features a stainless steel finish and a lightweight synthetic stock. Combining the versatility of the Scout Rifle with the powerful knockdown capability of the .450 Bushmaster cartridge, this new rifle delivers the accuracy and reliability customers have come to appreciate and expect from Ruger® rifles.

Following on the heels of the successful reintroduction of the 77-Series bolt-action rifles, Ruger is also introducing the 77/17 chambered in .17 WSM with a 20" blued alloy steel barrel and American walnut stock. Flat shooting and superbly accurate, this rifle also features an improved trigger pull over previous 77/17 WSM models.

"These two additions to proven Ruger platforms will benefit a wide variety of shooters," said Ruger President and CEO, Chris Killoy. "Both rifles are examples of how we at Ruger listen to our customers and work hard to deliver on their requests."

For more information on the Ruger Scout Rifle and Ruger 77/17, or to learn more about the extensive line of award-winning Ruger firearms, visit Ruger.com or Facebook.com/Ruger. To find accessories for both rifles and other Ruger firearms, visit ShopRuger.com or your local independent retailer of Ruger firearms.