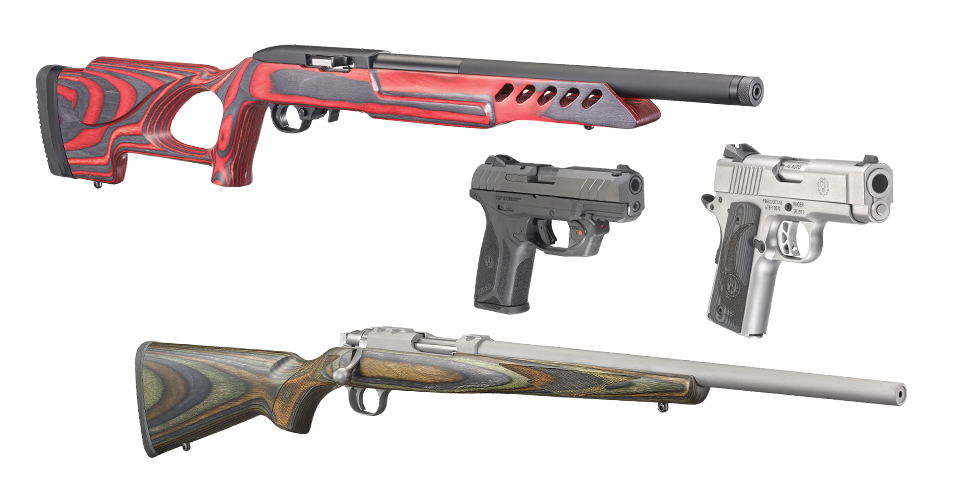 Ruger Introduces Four New Products to Kick Off the Summer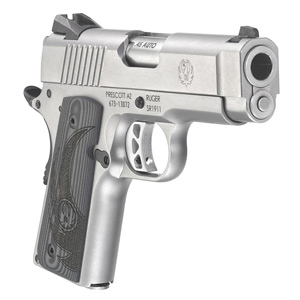 Sturm, Ruger & Company, Inc. (NYSE-RGR) proudly introduces four new products to kick off the summer: the SR1911® Officer-Style in .45 Auto; Security-9® with Viridian® E-Series™ Red Laser; 10/22® Target Lite with Red and Black Laminate Stock; and Ruger 77/17® in .17 WSM with Green Mountain Laminate Stock.

The new SR1911 Officer-Style pistol chambered in .45 Auto features a shorter, 3.60" barrel and shortened grip frame that makes for an ideal concealment pistol. Compared to the SR1911 Lightweight Officer-Style, the steel frame on this new model retains additional weight for better balance, lower recoil and greater durability.

The reliable and affordable Security-9 is now available paired with a factory-installed Viridian E-Series red (635-650 nm) laser. The adjustable laser module weighs just over 1/2 ounce with the installed long-lasting battery and comes securely mounted to the pistol. The laser also features ambidextrous push-button activation. This low-cost option is ideal for increasing accuracy in low light conditions.

The new 10/22 Target Lite is a top of the line offering from Ruger. Featuring the BX-Trigger™ with a light, crisp 2.5-3 pound trigger pull weight and a cold hammer-forged barrel tensioned in an aluminum alloy barrel sleeve, this new configuration is paired with a red and black laminate thumbhole stock, and should appeal to shooters looking for performance, reliability and style.

Following on the heels of the successful reintroduction of the 77-Series bolt-action rifles, Ruger now offers the Ruger 77/17 chambered in .17 WSM with an 18.50" stainless steel barrel and Green Mountain laminate stock. Flat-shooting and superbly accurate, this rifle also features an improved trigger pull over previous 77/17 WSM models.

For more information on these new product offerings, or to learn more about the extensive line of award-winning Ruger firearms, visit Ruger.com or Facebook.com/Ruger. To find accessories for these and other Ruger firearms, visit ShopRuger.com or your local independent retailer of Ruger firearms.