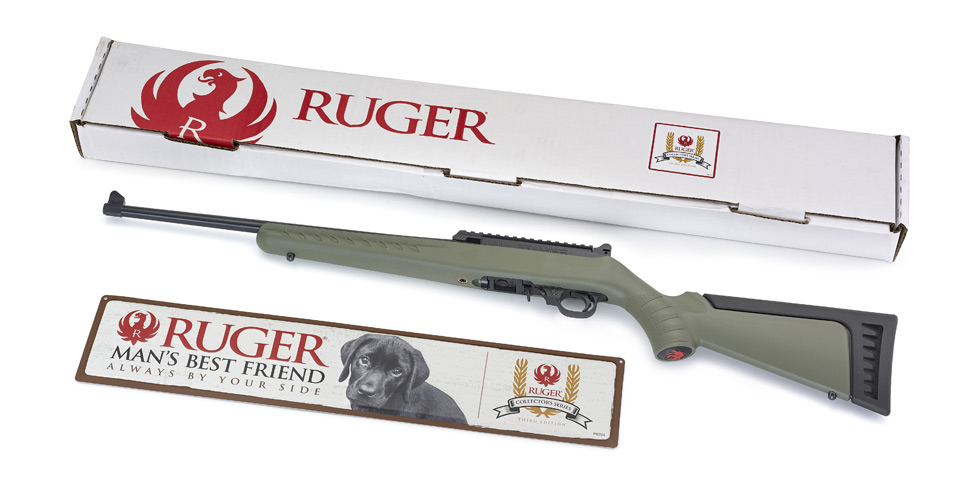 Ruger Introduces Third Edition of Collector's Series 10/22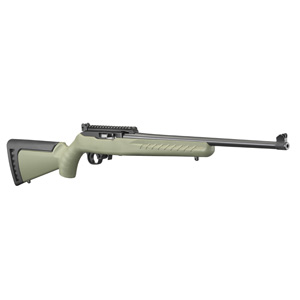 Sturm, Ruger & Company, Inc. (NYSE-RGR) is proud to introduce the Third Edition of the Ruger® Collector's Series - the Man's Best Friend 10/22®. Accompanied by unique collector's memorabilia, this Third Edition of the Collector's Series is a great way to start a 10/22 collection, add to an existing collection, or simply enjoy the experience of shooting a new model of the 10/22.

This collectible rifle features an exclusive Collector's Series bolt marking and comes packaged with a Ruger Collector's Series decal on the box. Also included are a Third Edition Ruger Collector's Series "Man's Best Friend" metal street sign, a "Man's Best Friend" dog tag, and a $25 ShopRuger.com gift certificate.

This distinctive 10/22 is equipped with Ruger's Modular Stock System, and ships with a low comb, standard length of pull module installed on an attractive OD green synthetic stock. The rifle also features a protected, non-glare blade front sight, ghost ring adjustable rear aperture sight, and Picatinny rail, while retaining popular 10/22 features like the push-button, cross-bolt manual safety and cold hammer-forged barrel.

For more information on the Ruger Collector's Series 10/22 or to learn more about the extensive line of award-winning Ruger firearms, visit Ruger.com or Facebook.com/Ruger. To find accessories for the Ruger Collector's Series 10/22 and other Ruger firearms, visit ShopRuger.com or your local independent retailer of Ruger firearms.