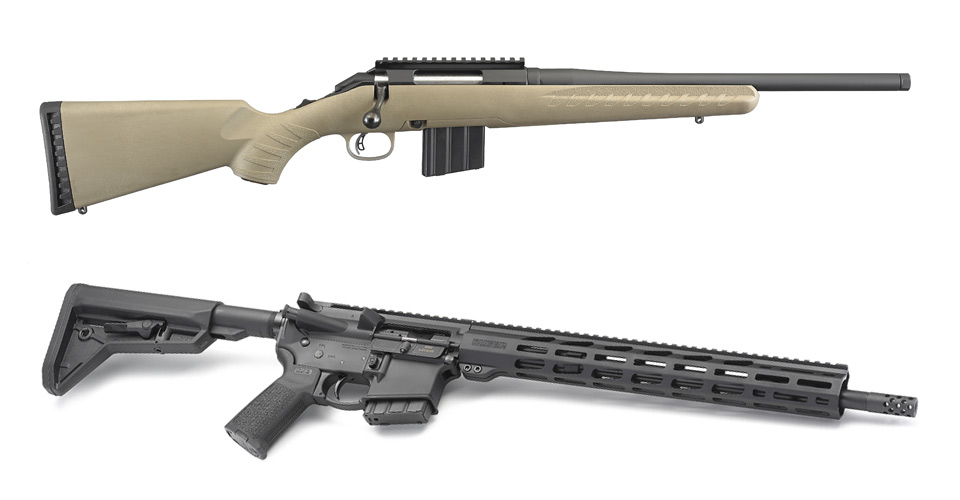 Ruger Introduces Three Rifles Chambered in the All-New .350 Legend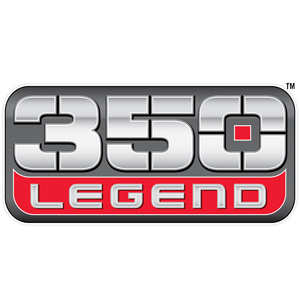 Sturm, Ruger & Company, Inc. (NYSE-RGR) proudly introduces three rifles chambered in Winchester's all-new .350 Legend cartridge: two Ruger American® Ranch rifles and one AR-556® MPR. These new rifles give hunters and shooters a variety of options to use this exciting new cartridge in both traditional bolt-action and modern sporting rifle configurations.

"We heard our customers loud and clear, and are proud to answer their call," said Ruger President and CEO Chris Killoy. "We anticipate the woods of Indiana, Iowa, Michigan, Ohio and many other states will be full of new Ruger rifles this fall."

Rifles chambered in .350 Legend are not exclusively destined for the so-called "straight-wall states." The cartridge combines impressive muzzle energy with low recoil, making it a good match for both the lightweight Ruger American Ranch Rifle and feature-rich AR-556 MPR. The cartridge is available in a variety of hunting, subsonic and target loads, inviting plenty of trigger time with Ruger's new .350 Legend rifles.

Since its launch in 2012, the Ruger American Rifle has earned a reputation for outstanding accuracy and reliability, and the .350 Legend is a natural fit for the platform. This new chambering is offered in both standard (13.75") and compact (12.50") lengths of pull to fit most shooters, while the ergonomic stock and soft recoil pad ensure comfortable shooting. The 16.38" cold hammer-forged barrel features a 1:16" twist rate and is capped with 1/2"-28 muzzle threads and thread protector. A 5-round metal AR-style magazine, one-piece Picatinny scope base, Ruger Marksman Adjustable™ trigger and ambidextrous tang safety complete the package.

The AR-556 MPR has proven to be an excellent hunting platform, and the .350 Legend chambering expands that role. The nitrided 16.38" barrel is capped with a 1/2"-28 radial port muzzle brake. The rifle's appeal is enhanced by the combination of a Ruger® Elite 452® AR-Trigger, Magpul® furniture and a 15" free-float handguard. Magpul M-LOK® accessory attachment slots make the addition of a sling or bipod easy. With less recoil, and weighing almost a pound less than its .450 Bushmaster counterpart, the MPR chambered in .350 Legend is a fantastic hunting option.

For more information on Ruger rifles chambered in .350 Legend, or to learn more about the extensive line of award-winning Ruger firearms, visit Ruger.com or Facebook.com/Ruger. To find accessories Ruger rifles chambered in .350 Legend and other Ruger firearms, visit ShopRuger.com or your local independent retailer of Ruger firearms.