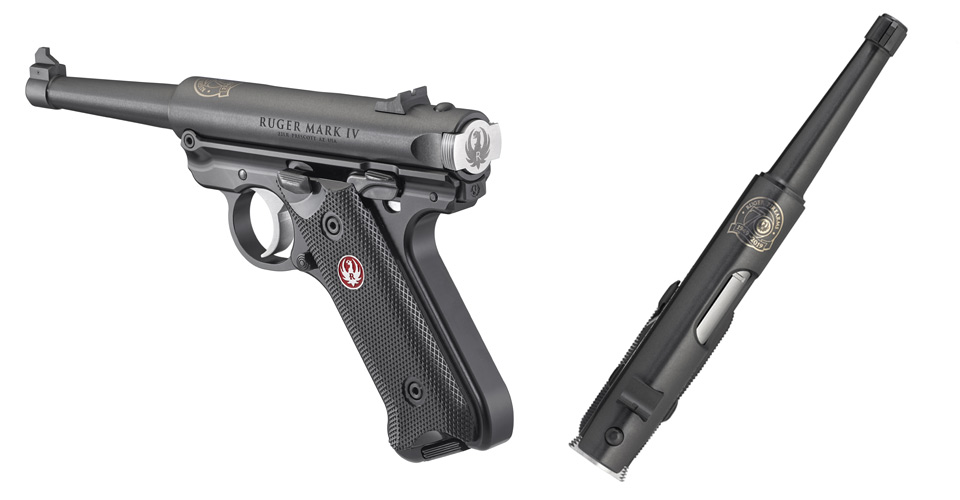 Ruger Commemorates 70th Anniversary with Limited Edition Mark IV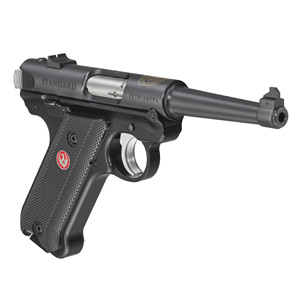 Sturm, Ruger & Company, Inc. (NYSE-RGR) is commemorating the 70th anniversary of the Company with the release of a Limited Edition Mark IV™ Standard pistol. This special model features a unique laser engraving on the receiver and bolt, as well as a "70TH" serial number prefix. This limited edition pistol ships in a custom wood case, reminiscent of the box used to ship the original Standard pistol in 1949, and also includes a 70th anniversary pin and decal.

Ruger began manufacturing the Standard pistol in 1949. The .22 caliber pistol immediately earned a reputation for being affordable, accurate and reliable, and served as the benchmark for all Ruger® firearms to come. The Mark IV Standard model represents the fourth generation of this iconic pistol. The Mark IV boasts several feature improvements over its predecessors and retains the same quality and reliability that customers have come to expect from Ruger.

This limited edition model features the classic Standard styling, including the 4.75" cold hammer-forged, tapered barrel with fixed sights and angled grip. Like similar Mark IV pistols, the commemorative edition features a CNC-machined, one-piece aluminum grip frame, one-button takedown for quick and easy field stripping, ambidextrous manual safety and a redesigned bolt stop for more ergonomic operation. The magazine drops free on release and the magazine disconnect safety prevents discharge when the magazine has been removed. The American-made Mark IV ships with two nickel-Teflon® coated, 10-round magazines.

Since 1949, generations of American shooters have learned the fundamentals of marksmanship and safety with affordable, reliable and accurate .22 caliber pistols and rifles from Ruger. Continue the Ruger tradition in your family and help us celebrate 70 years of quality, American craftsmanship.

For more information on the Mark IV, or to learn more about the extensive line of award-winning Ruger firearms, visit Ruger.com or Facebook.com/Ruger. To find accessories for the Mark IV and other Ruger firearms, visit ShopRuger.com or your local independent retailer of Ruger firearms.