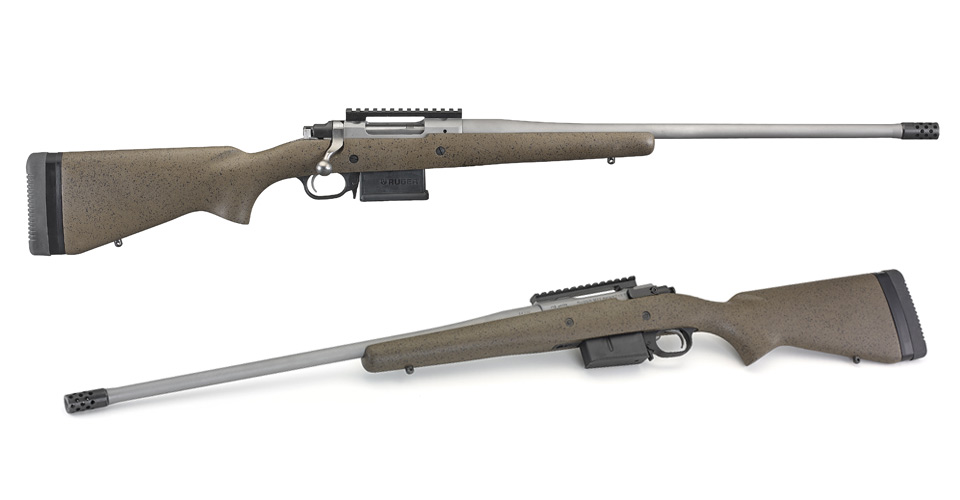 Ruger Introduces Hawkeye Long-Range Hunter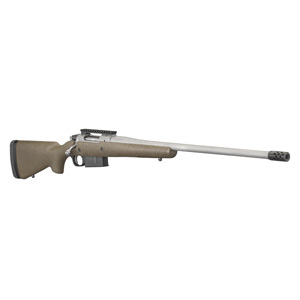 Sturm, Ruger & Company, Inc. (NYSE: RGR) proudly introduces two Hawkeye® Long-Range Hunter rifles chambered in 6.5 Creedmoor and 6.5 PRC. Based on the popular Hawkeye Long-Range Target, this attractive stainless steel rifle provides the avid hunter with the ultimate rugged and hard-hitting rifle.

The 7.25-pound Hawkeye Long-Range Hunter is compact and easy to carry. Fed from an AI-style detachable magazine, the 6.5 Creedmoor and 6.5 PRC configurations ship with a 5-round and 3-round magazine, respectively. The rifle features a 22" cold hammer-forged barrel with the signature Hawkeye matte stainless finish, a factory-installed picatinny rail for mounting optics, and a two-tone stock with adjustable length of pull. This rifle also features a removable Ruger® radial-port muzzle brake, to significantly reduce felt recoil, as well the light and crisp LC6™ trigger.

The 6.5 PRC cartridge allows for superior accuracy, flat trajectory and extended-range performance. With an increase in velocity of over 200 FPS over the immensely popular 6.5 Creedmoor cartridge, the 6.5 PRC has been dubbed its "big brother." Depending on the intended game environment, both models of this new Hawkeye rifle will provide any hunter with the confidence needed to take well-aimed shots.

The Long-Range Hunter also features Mauser-type controlled feeding, a powerful claw extractor, and a three-position safety that allows the shooter to lock the bolt or load and unload the rifle with the safety engaged. The stock comes equipped with standard sling swivel studs and a highly effective recoil pad. Both models ship with one AI-style magazine.

For more information on the Hawkeye Long-Range Hunter, or to learn more about the extensive line of award-winning Ruger firearms, visit Ruger.com or Facebook.com/Ruger. To find accessories for the Hawkeye Long-Range Hunter and other Ruger firearms, visit ShopRuger.com or your local independent retailer of Ruger firearms.