Team Ruger Continues Winning Streak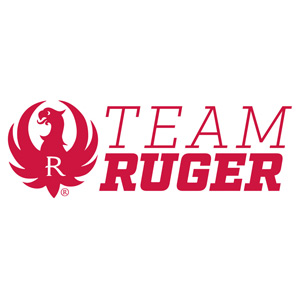 Sturm, Ruger & Company, Inc. (NYSE: RGR) is pleased to announce that Team Ruger had another successful weekend of competition, adding to the team's list of wins for the season.

Team Captain Doug Koenig added to his Precision Rifle Series points total by knocking off a second place Production Division win at the New England PRS Championship held at Ridgeline Shooting in Dalton, NH. Koenig finished with a final score of 129.00 shooting his stock Ruger Precision® Rifle chambered in 6mm Creedmoor.

Dave Olhasso won the Revolver Division at the Corda Evolution Western PA USPSA Section Championship held at East Huntingdon Sportsmen's Association in Alverton, PA. Olhasso finished with a final score of 1380.00 shooting the Ruger Custom Shop® Super GP100® Competition Revolver in 9mm Luger. Teammate James McGinty took second place in the Single Stack division at the same match, scoring 1268.15 points with his Ruger Custom Shop SR1911® Competition Pistol in 9mm Luger. The match consisted of 11 challenging stages requiring accuracy and speed to make critical scoring hits on both steel and paper targets.

"It was another very hot summer weekend on the range, but worth every second of it," said Olhasso. "The club and USPSA match staff put on a great event with 11 fun and challenging stages, and my Ruger Custom Shop revolver ran perfectly, giving me the opportunity to take the Revolver Division win."

Additionally, team member Beth Walker took High Lady at the NPCC Indiana Multigun match held at the North Porter County Conservation Club in Chesterton, IN. Walker finished with a final time of 280.67 competing with her Ruger® AR-556® MPR and her Ruger American® Competition Pistol chamber in 9mm Luger.

For more information about the extensive line of award-winning Ruger firearms, visit Ruger.com or Facebook.com/Ruger. To find accessories for Ruger firearms, visit ShopRuger.com or your local independent retailer of Ruger firearms.