Team Ruger Wins Big at Four Matches in Three Days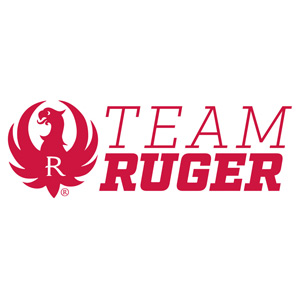 Sturm, Ruger & Company, Inc. (NYSE: RGR) congratulates Team Ruger members Dave Olhasso, James McGinty and Randi Rogers on their multiple divisional wins this past weekend. This group competed at four matches in four states over the course of just three days. Collectively, they earned 12 first place, 4 second place and 1 third place divisional titles.

At the Ruger Live Free or Die IDPA Championship held at the Pioneer Sportsmen Club in Dunbarton, NH, Olhasso and McGinty won the CDP and ESP Divisions respectively.

On the following day at the New Jersey State Steel Challenge held in Old Bridge, NJ, McGinty won multiple divisions including the Open, Limited, Rimfire Open Pistol and the Rimfire Open Rifle. Olhasso walked away with wins in the PCC Optics Division and Single Stack Division and also finished second in the Rimfire Rifle Iron Sight Division.

Day three ended with the team bringing home divisional wins at both the North Texas Open USPSA Championship and the Blue Mountain Steel Classic held in New Tripoli, PA. Randi Rogers won the Single Stack Division in Texas, while Olhasso and McGinty swept the competition in Pennsylvania. Olhasso won the Open 10, Open Revolver and the Stock Auto Divisions and also finished third in the PCC Division. McGinty followed up with second place finishes in the PCC, Open 10 and Stock Auto Divisions.

The team completed their run utilizing a variety of Ruger® products, including the PC Carbine™ Chassis Rifle, Ruger Custom Shop® SR1911® Competition Pistol, Ruger Custom Shop Super GP100® Competition Revolver in 9mm Luger, Ruger Custom Shop 10/22® Competition Rifle and the Mark IV™ 22/45™ Tactical.

For more information about the extensive line of award-winning Ruger firearms, visit Ruger.com or Facebook.com/Ruger. To find accessories for Ruger firearms, visit ShopRuger.com or your local independent retailer of Ruger firearms.