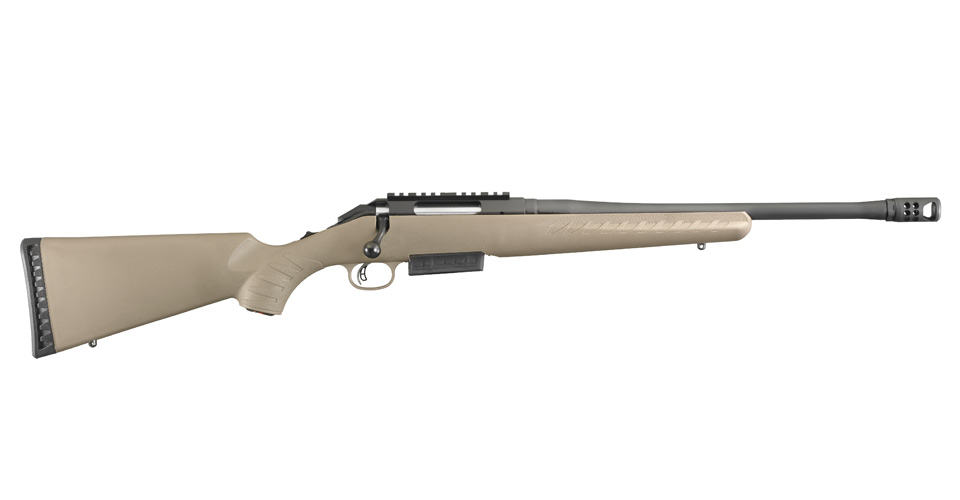 Ruger American Rife Ranch Now Available in .450 Bushmaster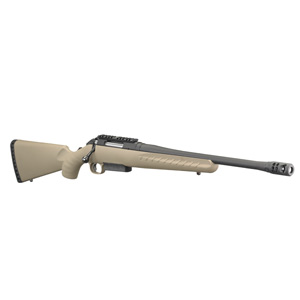 Sturm, Ruger & Company, Inc. (NYSE-RGR) is proud to announce a new model of Ruger American Rifle® Ranch chambered in .450 Bushmaster. Originally introduced in 2012, the 100% American-made Ruger American Rifle has set the standard of excellence among full-featured, bolt-action rifles.

The Ruger American Rifle Ranch in .450 Bushmaster weighs 5.5 pounds and features a threaded 16.12" barrel with a factory-installed Ruger® Muzzle Brake. The threaded barrel (11/16"-24) allows for attachment of a variety of muzzle accessories, including sound suppressors. The Ruger American Rifle Ranch is an ideal choice in states that allow hunting or target shooting with suppressors and may be available for use in some states with limited firearm zones. *

This new model of the Ruger American Rifle features the Ruger Marksman Adjustable™ trigger, which provides a crisp release and has a user-adjustable pull weight between three and five pounds. The rifle also incorporates Ruger's patented Power Bedding® system, utilizing stainless steel bedding blocks insert-molded into the stock to positively locate the receiver and free-float the barrel.

The Ruger American Rifle's three-lug, 70-degree bolt provides ample scope clearance. The bolt's full-diameter body and dual cocking cams allow for smooth, easy cycling from the shoulder. The reliable straight feed three-round magazine offers the smooth feed that is the hallmark of Ruger magazines.

The Ruger American Rifle Ranch in .450 Bushmaster offers no-compromise engineering innovation, proving that a world-class rifle can still be affordable.

For more information on the Ruger American Rifle Ranch in .450 Bushmaster or to learn more about the extensive line of award-winning Ruger firearms, visit Ruger.com or Facebook.com/Ruger. To find accessories for the Ruger American Rifle or other Ruger firearms, visit ShopRuger.com or your local independent retailer of Ruger firearms.

* Please check your state and local regulations to verify that you may legally hunt with such firearms.