Ruger Announces Promotion of Christopher J. Killoy as President and Chief Executive Officer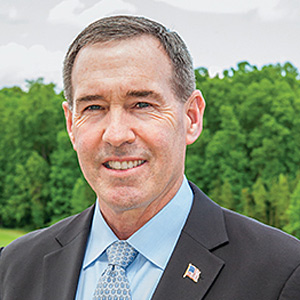 Sturm, Ruger & Company, Inc. (NYSE-RGR) today announced the promotion of Christopher J. Killoy to serve as its Chief Executive Officer, effective May 9, 2017. The Company previously announced Mr. Killoy's promotion on August 2, 2016.

During his career, Christopher Killoy has held several leadership roles in the firearms industry. Prior to joining Ruger in 2006, he served as Vice President of Sales and Marketing for Smith & Wesson. Additionally, he served as Vice President and General Manager of Savage Range Systems. Mr. Killoy joined Ruger in November 2006 as Vice President of Sales and Marketing and was promoted to President and Chief Operating Officer in January 2014. Mr. Killoy is a 1981 graduate of the United States Military Academy at West Point and subsequently served in a variety of Armor and Infantry assignments in the U.S. Army.

Christopher Killoy is the fourth Chief Executive Officer in the Company's 68-year history, succeeding William B. Ruger (1949 - 2000), William B. Ruger, Jr. (2000 - 2006), and Michael O. Fifer (2006 - 2017).

"Chris Killoy is the perfect choice to be Ruger's next CEO," said Ruger Chairman C. Michael Jacobi. "His distinguished 30-year career in the firearms industry, including his exemplary service to Ruger for nearly a decade, is a testament to his experience, character and leadership, all of which make him the ideal candidate to lead Ruger."

"I am truly honored to be selected by the Board of Directors to further expand my leadership role with such a fine company," said Killoy. "It has been a privilege working closely with and learning from Mike Fifer for over a decade. I am proud of all that we accomplished together and I look forward to the opportunity to take the reins at such an exciting time at Ruger."