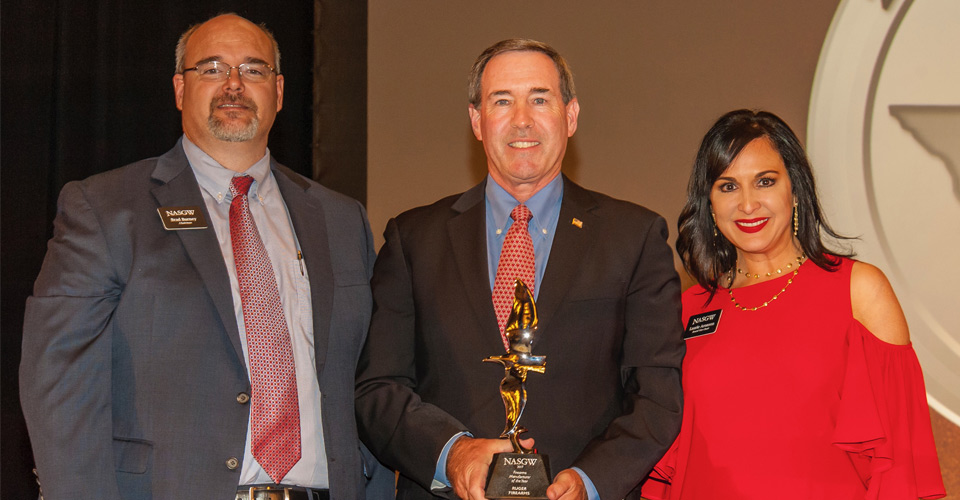 Ruger Awarded Firearms Manufacturer of the Year for Eleventh Year in a Row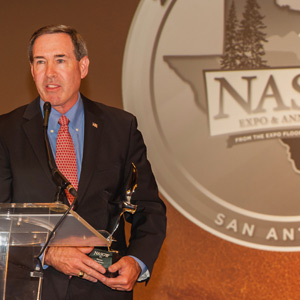 Sturm, Ruger & Company, Inc. (NYSE-RGR) is proud to announce that it has been recognized by the National Association of Sporting Goods Wholesalers (NASGW) as Firearms Manufacturer of the Year for the eleventh consecutive year.

Over 500 NASGW members met on October 17 in San Antonio at the Annual Awards Dinner and Reception for the presentation of awards. Accepting this prestigious award on behalf of Ruger was President and CEO, Chris Killoy.

"We sincerely thank the NASGW for once again recognizing Ruger as Firearms Manufacturer of the Year," commented Killoy. "Ruger is, as always, committed to bringing innovative products to market through our two-step distribution model."

The NASGW is the organizer and sponsor of the NASGW Expo and Annual Meeting event. This annual event provides educational, marketing and communications opportunities to hunting and shooting sports wholesalers, manufacturers and sales professionals. The NASGW also uses this event to recognize manufacturers for their accomplishments from the previous year. 

The Firearms Manufacturer of the Year recipient is determined by NASGW members who evaluate the performance of manufacturers on four key criteria: distribution policy; marketing, promotions and sales; logistics and operations; and NASGW and industry support. This assessment of manufacturer performance is designed to provide a balanced appraisal that recognizes the best manufacturer in its category according to NASGW members.

To learn more about the extensive line of award-winning Ruger firearms, visit Ruger.com or Facebook.com/Ruger. To find accessories for Ruger firearms, visit ShopRuger.com or your local independent retailer of Ruger firearms.