Ruger Announces the Addition of Crow Shooting Supply as an Independent Distributor of Ruger Firearms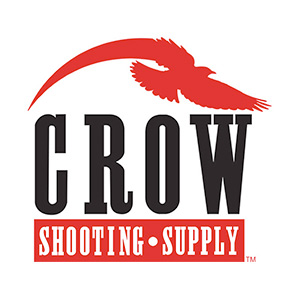 Sturm, Ruger & Company, Inc. (NYSE-RGR) announces the addition of Crow Shooting Supply as the 19th independent distributor of Ruger® firearms in the United States.

"We are excited to add Crow Shooting Supply to our two-step distribution network," said Shawn Leska, Vice President of Sales at Ruger. "As one of the few firearms manufacturers that remains committed to two-step distribution, Ruger is continually looking for ways to improve its network. We are confident that the addition of Crow will help us achieve our long-term goals and better serve the shooting sports market," he concluded.

Based in Montezuma, Iowa, Crow Shooting Supply is a family-owned national wholesale distributor of firearms, ammunition, reloading components and shooting accessories. Proudly serving retail gun shops, major sporting goods stores, gun clubs, shooting ranges and government agencies for 35 years, Crow is a full-line supplier of nearly 120 of the world's premier industry manufacturers. Crow Shooting Supply serves customers from warehouses located in Nevada, Iowa and North Carolina.

"We are excited to add Ruger's great brand to our product lineup," said Steve Crow, General Manager of Crow Shooting Supply. "They continue to bring innovative, affordable products that our customers want, and we are proud to offer those great firearms as well."

Crow Shooting Supply's contact information is:
Crow Shooting Supply
200 South Front Street
Montezuma, IA 50171
crowshootingsupply.com
1-800-264-2493
steve.crow@crowshootingsupply.com

To learn more about the extensive line of award-winning Ruger firearms, visit Ruger.com or Facebook.com/Ruger. To find accessories for Ruger firearms, visit ShopRuger.com or your local independent retailer of Ruger firearms.