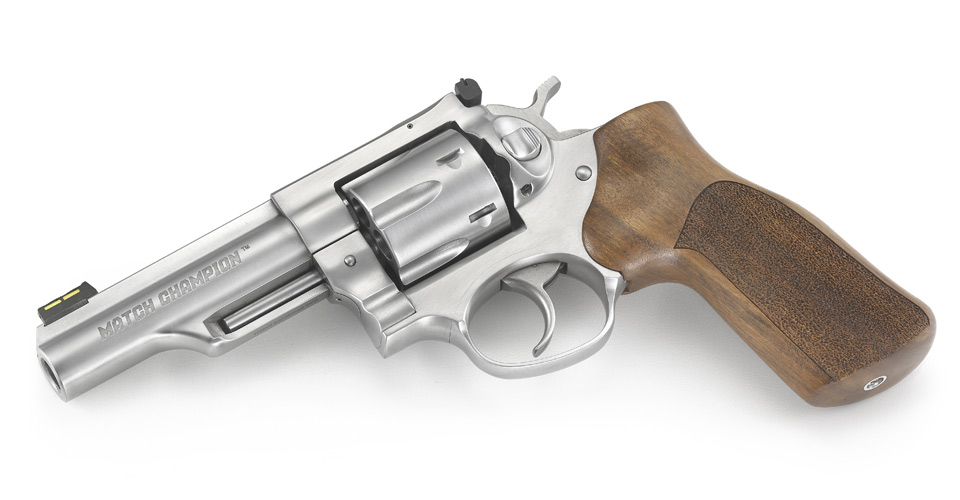 Ruger Introduces GP100 Match Champion in 10mm Auto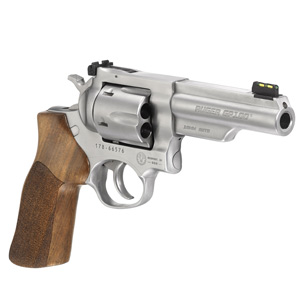 Sturm, Ruger & Company, Inc. (NYSE-RGR) is excited to introduce the GP100® Match Champion™ revolver chambered in 10mm Auto. With its factory-tuned action and ergonomic enhancements, the Match Champion delivers fast, accurate shots and takes the popular GP100 to the next level.

The GP100 Match Champion in 10mm Auto stands out against other revolvers with its polished and optimized internals, a centering boss on the trigger and centering shims on the hammer to produce a smooth double-action trigger pull and a crisp and consistent let-off. Together, the adjustable rear sight and quick-change fiber optic front sight create a great sight picture for rapid acquisition on both plates and targets.

Featuring a 4.20" cold hammer-forged barrel, the GP100 Match Champion in 10mm Auto has a half-lug design with an 11-degree target crown for competition-level accuracy, a chamfered cylinder and ejector for easy loading and custom Hogue® hardwood grips with stippled sides. This new configuration ships with three moon clips that allow for convenient loading and aid in the ejection of spent cartridges.

For more information on the GP100 Match Champion or to learn more about the extensive line of award-winning Ruger firearms, visit Ruger.com or Facebook.com/Ruger. To find accessories for the GP100 Match Champion and other Ruger firearms, visit ShopRuger.com or your local independent retailer of Ruger firearms.